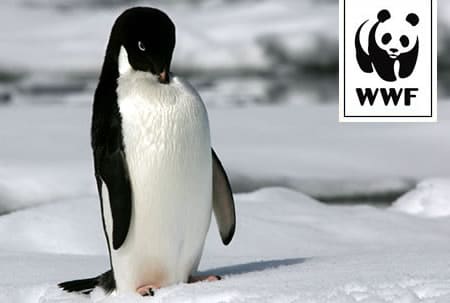 Adopt a Penguin
WWF Adopt an Animal
from £3.00 a month
Gift pack includes a fluffy penguin toy, factbook, bookmarks, stickers, personalised certificate and a photo of your penguin!
Receive regular updates with WWF's "Wild World" and "My Penguin" magazines.
> More Info
Christmas UK Delivery
Hurry for FREE Standard Delivery!
Order by 1.30pm on Tuesday 19th December 2017 to receive gift pack in time for Christmas.
Express Delivery
If you order by 1.30pm on Wednesday 20th December 2017 your gift pack should be dispatched on the same day and arrive the day after. Express delivery costs £7.50.
Last Minute Gift?
Left it til the last minute again? No problem! WWF offer a gift certificate to print or email so you have something to give on the big day. Your standard gift pack will then be received within 10 days of purchase.
WWF Registered Charity Number: 1081247